WELCOME TO VEDA
An Integrative Wellness and Treatment Center in the heart of Studio City.
At Veda, we believe in bio-individuality and understand that everybody is unique. Based on this belief, we use a blend of Ayurvedic and Eastern ancient healing techniques to heal the body, and calm the mind. 

GOOP
"We loved experiencing Shirodhara—streams of warm oil pour onto the portion of the forehead known as the "third eye"..... Read More Here

THE LOCAL ROSE
"How to Protect Our Yin ::: Balancing Our Doshas Lead to Health and Beauty" ... Read More Here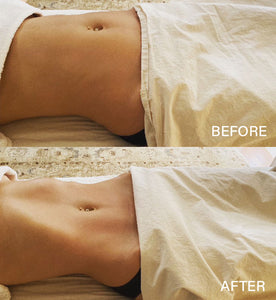 LYMPHATIC DRAINAGE MASSAGE
The manual lymphatic drainage massage uses special strokes and pressure to stimulate lymph movement throughout the body.  
The benefits are highly beneficial for your immune system, clearing out toxins, gets rid of water weight. It flushes water retention which gives a leaner, lighter, less cellulite look.
BOOK NOW
ayurvedic-wellness-treatments
Julia
Julia is a certified Ayurvedic Medicine Practitioner who graduated from American University of Complementary Medicine in 2007. She has a natural warm, nurturing healing touch. She believes the key to great health is finding balance, inner peace, self-love and radiance from within
APPOINTMENT & CANCELLATION POLICIES
Appointment Policy
Due to the popularity of our services, we highly recommend that you schedule an appointment in advance. A credit card number or valid gift certificate that covers the full service cost is required to reserve services of $50 or more.
Cancellation Policy
Since our priority is to provide personal services to our clients, no-shows and cancellations affect our staff and our other clients greatly. We request a minimum of 24 hours notice for cancellation of a service. Cancellations occurring after the required time listed will result in a 50 percent charge of the total price of services scheduled.