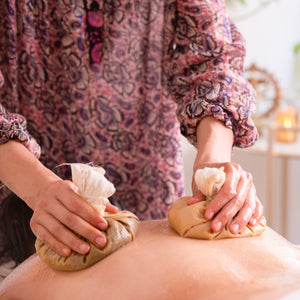 Panchakarma
Panchakarma
Nourish and nurture your body back into balance.
Panchakarma is one of the most effective healing modalities in Ayurvedic Medicine. This ancient Ayurvedic series of treatments is known for detoxifying the body, rejuvenating and strengthening the immune system & nervous system, and restoring balance and well-being. 
A typical day of Panchakarma includes: 
Abhyanga

Svedana

Shirodhara

A custom tailored dosha/body balancing treatment
You can also add-on services to enhance your Panchakarma experience: 
Basti (enema)

Nasya (nasal passage purification)

Ayurvedic Facial 
All Panchakarma programs are customized accordingly to the needs of each individual's constitution and physiology. 
We highly recommend a Consultation prior to any of our Panchkarma series. Panchakarma at VEDA is offered in 1 day, 3 day, 5 day and 7 day series.
Please note: Panchakarma cannot be done during a woman's moon cycle. 
Duration - 2 1/2 to 3 hours per day